Cardeno C. is a hopeless romantic who wants to add a little happiness and a few "awwws" into a reader's day...
Fan Links
New Release
Coming Soon
Cardeno's email list
---
---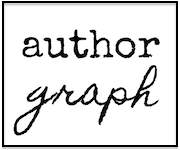 New Release!
New Translations!
05/23/15 9:00 am
My parents were penny pinchers. With nine children to raise, they had to be. Saving money, often saves our planet My dad never paid anyone to do any so...
05/20/15 9:13 am
The second story in the Carlisle Cops series, the follow up to Fire and Water, releases on Monday May 25, and I wanted to give you a sneak peek into this story. I got the inspiration for Fi...
05/19/15 10:38 am
It's convention season. Actually, is it ever not convention season? At the moment, though, BA and Julia are out of town -- they've just wrapped up RT and are hanging out with Andrew Grey and BA's Dadd...
05/18/15 3:30 pm
Happy Monday! The other day in the shower, which is where I do my best thinking, I was thinking about how actual writing is only one part of this whole writing gig and the writer is only one member of...